Providing musical and performing arts outreach to the community through live music and theater productions and classes.
Frances Garcia Hoffman, Executive Artistic Director, Founder
Ms. Garcia Hoffman, an award winning singer and performer with more than 25 years of stage experience, is focusing her passion for sharing music and the performing arts to the East Side. Ms. Garcia Hoffman is currently on the Performing Artist Roster for 4Culture and has served as a 4Culture Grant Panelist. She holds a Master Degree of Vocal Performance from the Peabody Conservatory of Music of the Johns Hopkins University and she is currently an instructor of voice and acting in Sammamish, WA. She is the Director, Producer, and Performer of various Spotlight Outreach programs such as Hansel and Gretel and Opera Olé. She is the recipient of awards such as the Drama Logue Critics Award, Finalist in Metropolitan Opera Regional Competition and recently received a local community spirit award for creating and running a successful annual local Teen Talent Show for several years.
As a professional, Ms. Garcia Hoffman has performed in roles and as a soloist in Opera, Musical Theater, and Oratorios with several companies large and small all over the country such as Santa Fe Opera, LA Opera, Sundance Theater, and Orlando Opera. Her greatest passion is sharing the joy of theater and music in its various forms and is honored to be working alongside such gifted and talented women.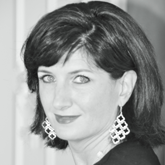 Nancy L. Grossi, Artistic Director/Founder
Ms. Grossi received her Bachelor of Arts degree in Vocal Performance and Marketing Communication from Linfield College. She completed two years at the University of Washington's School of Music, earning certification in Vocal Pedagogy. Nancy trained for two years at the young artists program at San Fransisco Opera and transferred to Seattle Opera where she sang five seasons. She has sung with Pacific Lyric Opera, Peccadillo Players, Uptown Opera in Spokane, Virtuosi del Canto and Emerald City Players. She is at home in opera and operetta. She has sung with local symphonies performing the Soprano solos for The Messiah, Brahms Requiem and Verdi's Requiem. A few of her roles include Mabel (Pirates of Penzance), Hope (Anything Goes), Sarah Brown (Guys and Dolls), Tosca (Tosca), Prince Orlofsky and Adele (Die Fledermaus), Pamina (Magic Flute), and Adriana (Adriana Lecouvreur). She is a Washington State NATS and NATSA vocal winner. She lives in Sammamish with her husband and two children. She has a studio where she teaches piano and voice. She directs a Children's Choir, Ave Maria Cantorum at St. Joseph Catholic Church in Issaquah where she is a regular soloist.
Troy Thrun, President
Patti Tornquist, Vice President/Treasurer
Brenna McCleary-Childress, Secretary
Denine Monet, Trustee At Large
Susan Huenefeld, Trustee At Large
Traci DiStasio, Trustee At Large
Frances Garcia Hoffman, Executive Artistic Director/Founder
Nancy L. Grossi, Artistic Director/Founder