Spotlight Concert Choir
(ages 17-adult)
Audition
Spotlight Concert Choir (SCC) is an auditioned ensemble in its first season performing in a variety of genres - musical theater, jazz, contemporary choral repertoire, and more. We are open to ambitious singers searching for a choral ensemble that strives towards high level of accomplishment. Yuly Kopkin, the choir's founding artistic director and an internationally acclaimed conductor, is excited for SCC to bring new energy to the choral scene of the Greater Eastside.
Spotlight Dickens Carolers
(ages 16-adult)
Non-Audition
The Spotlight Carolers bring music to the community!  Ages 16 and up who love to sing and would love the comradery of a fun SATB vocal ensemble while using your gift to give back to the community, please consider joining this exciting new group! For more information, email info@spotlightrepnw.org.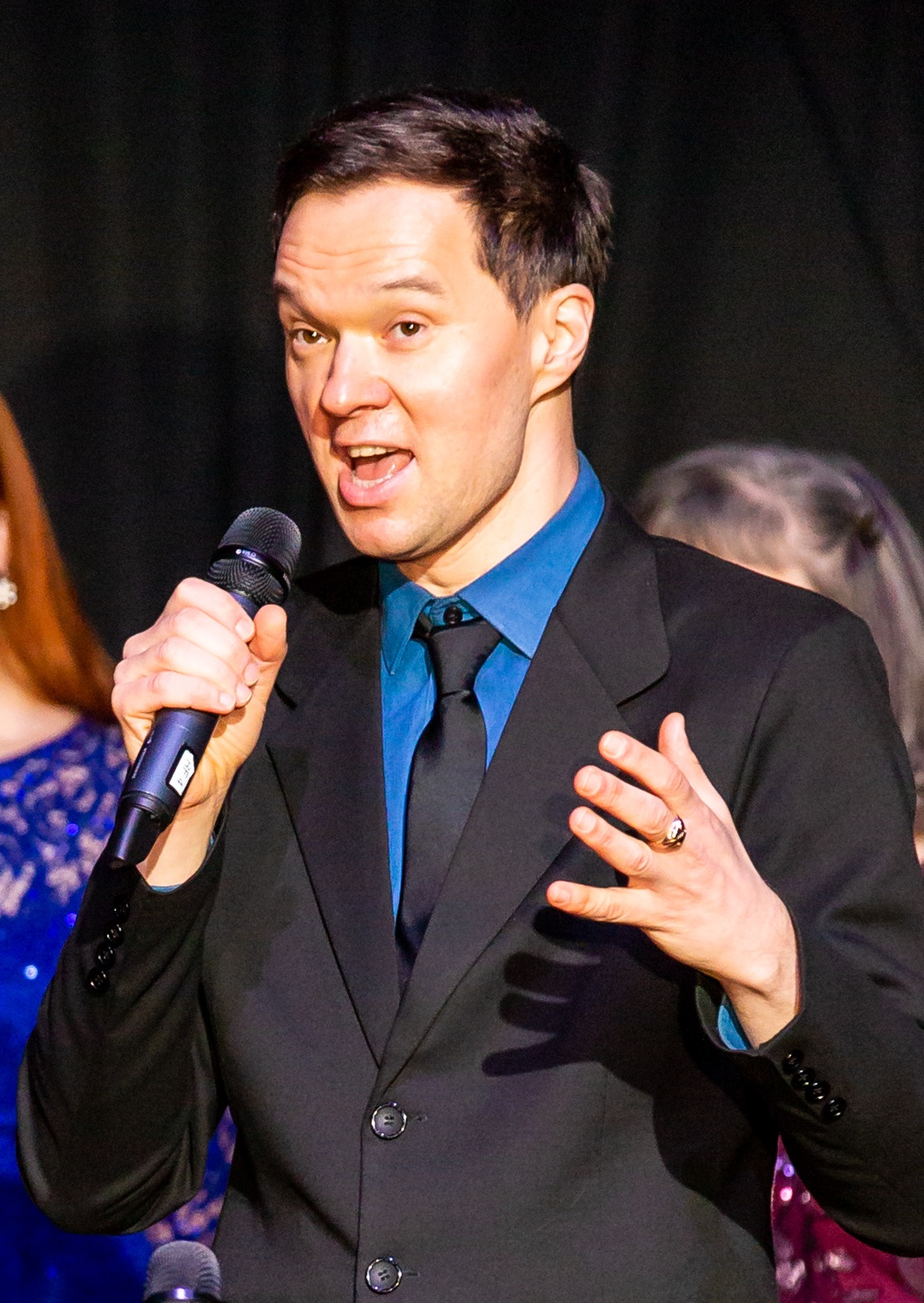 Yuly Kopkin
Founding Artistic Choir Director
Yuly is an award-winning choir director/collaborative pianist/singer with twenty years of dedicated performance and teaching experience in various artistic environments. He's also founder of VITA IN CANTO, an internationally acclaimed women's university choir from Ekaterinburg, Russia. As an internationally distinguished conductor, Yuly's many accomplishments are rooted in his training in a performance-oriented European conservatory system followed by a Master of Music in Choral Conducting at the University of Washington on a Fulbright scholarship.
Frances Garcia Hoffman
Spotlight Founder | Exec Director | Vocal Instructor | Spolight Dickens Carolers Director
Frances Garcia Hoffman, an award-winning singer and performer with more than 25 years of stage experience, focusses her passion for sharing music and the performing arts to the Eastside. She holds a master's degree of Vocal Performance from the Peabody Conservatory of Music of the Johns Hopkins University, and she is currently an instructor of voice and acting in Sammamish, WA. She is the director, producer, and performer of various Spotlight musical programs and the recipient of the Drama Logue Critics Award, Finalist in Metropolitan Opera Regional Competition, and received the Sammamish Sammi Award for Outstanding Artistic Support of the City for creating and running a successful annual local Teen Talent Show for several years.
Frances has performed in professional roles and as a soloist in Opera, Musical Theater, and Oratorios with several companies large and small across the country such as Santa Fe Opera, LA Opera, Sundance Theater, and Orlando Opera. Her greatest passion is sharing the joy of theater and music in its various forms and is honored to be working alongside such gifted and talented members of the community.
Spotlight Community Music Productions
Spotlight is known for its high quality music productions showcasing talented groups of all ages from elementary to adults.
We look forward to offering our next showcase!  Please check back frequently for updates for our next show or for more information, email info@spotlightrepnw.org.